If Black Lives Matter, Why Are So Many Brands Silent?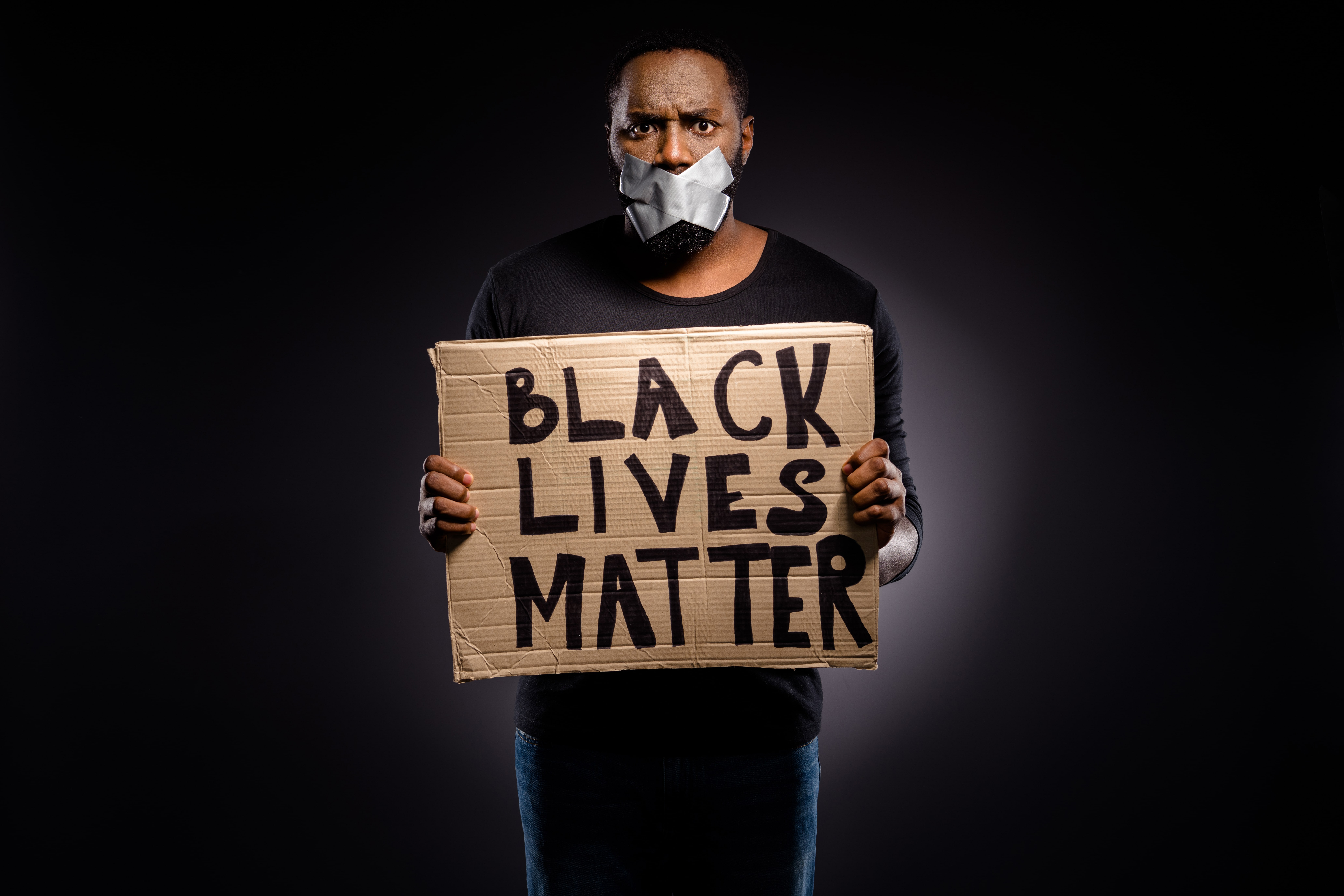 For days after George Floyd was tragically murdered on May 25th, the corporate world was silent. As the world stormed to the streets and demanded justice, corporate America ran business as normal, despite its core demographics anticipating some sign of action, or at least that they cared.
It's not uncommon for corporations to remain silent on political and social issues; many wish to avoid aligning themselves for fear of alienating consumers or hitting the wrong note. However, it seems like their silence has been particularly noteworthy this time as consumer and influencers demand a response:
"…Can y'all actually say something when black people are being brutally murdered by cops?" said influencer Jackie Aina, kicking off a campaign on Twitter and Instagram stories to get popular fashion brands to speak up on the death of George Floyd. "Donate to the families affected by this stuff…. Do more. Don't just be present when it's time to be lit, on the 'gram."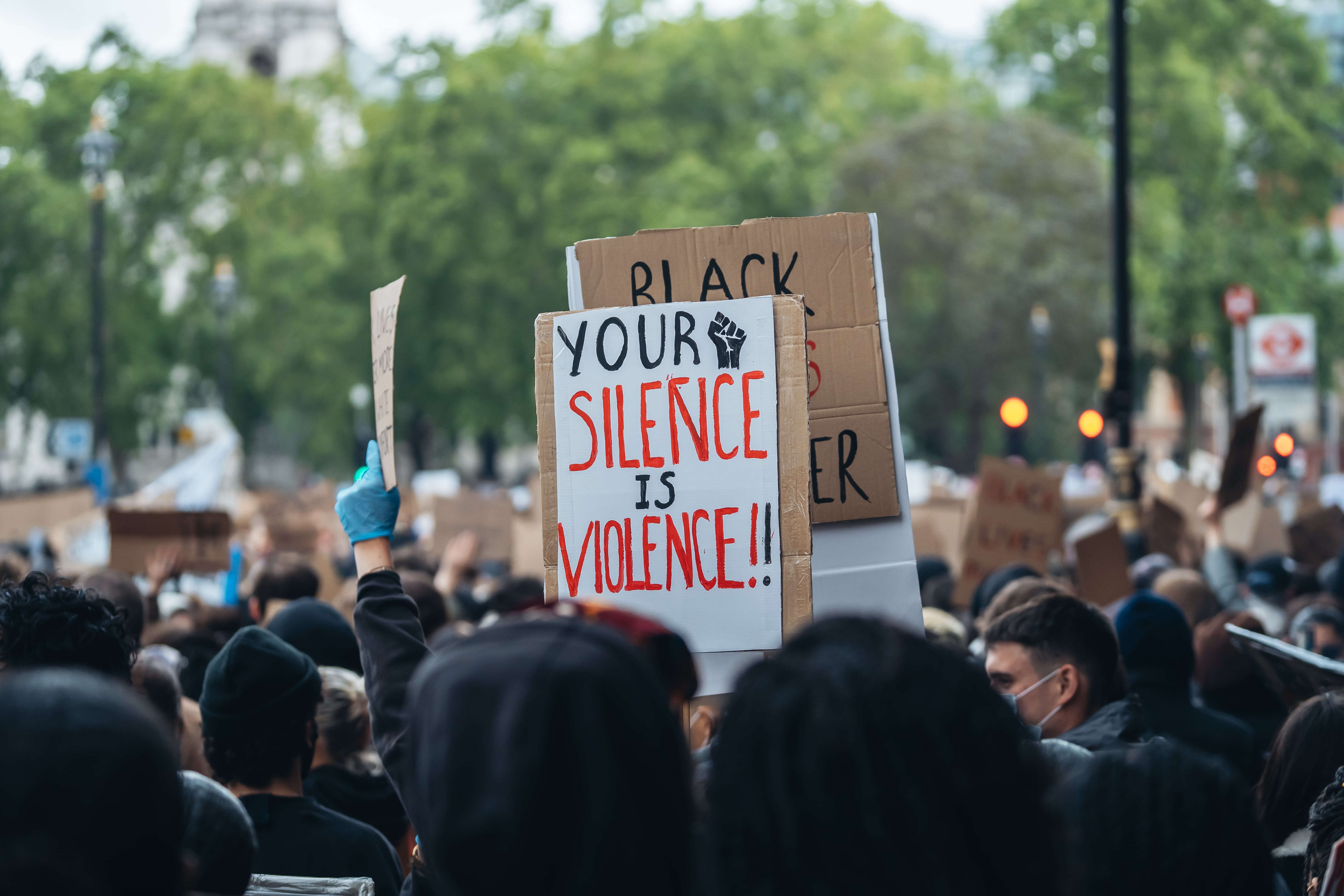 Aina isn't the only one who feels that brands should take a stand rather than stay silent. According to a 2019 survey conducted by Brands in Motion, about 74% of consumers believe that companies should speak up on these issues. Meanwhile, data found by Morning Consult this past May 2020 stated that most people agree that speaking up on Black Lives Matter, even if it's politically divisive is better than saying nothing at all.
Becks Collins, writer for Marketing Society's blog, stated it bluntly: "Silence says, 'we don't care'. Silence says, 'We have all of these resources, all of this money, all of this influence, and we choose not to help.' Silence places you on the other side. Neutrality, something brand advisors have long been saying is increasingly unacceptable, is now complicity."
The Value of Supporting Black Lives Matter
Whether under the pressure of a million eyes watching them, or the pressure of their own morality, many corporations have broken their oath of silence, and it has proven to be beneficial.
On June 11th, Nike announced that it would officially formalize Juneteenth as an annual paid holiday for all of its U.S. employees. In just a 24-hour period after this announcement was made, the company's share price rose from $95.22 to $96.39, and it has continued to rise since. This is not so different to the time in 2018 when Nike aired a commercial supporting Colin Kaepernick following the controversy of the NFL star kneeling during the national anthem to protest police brutality. While angry Americans burned their Nike apparel and boycotted the brand, Nike became $6 billion more valuable over the next three weeks as its stock price soared.
Nike has consistently proven to be an ally of the #BlackLivesMatter community, and it has proven to be beneficial to the company. However, Nike's biggest rival, Adidas, was feeling the opposite effect. On June 5th, 200 Adidas employees at the company's North American headquarters in Oregon staged a sit-out to protest the racial inequalities they had faced at the footwear empire, where only 5% of their reported employees are black. As a result, Adidas' stock price reportedly dropped by over 15% in the span of a week.
There are companies like Nike who have shown solidarity and taken action to prove that they stand with the #BlackLivesMatter community. There are those who have been proven to not stand with the community. However, there are those companies who have done neither, who have been completely and eerily silent on a matter that deserves a voice, at the very least. Sure, some brands may have posted black boxes on social media for #BlackOutTuesday on June 2nd, but is that the only interaction we deserve? At some point, that kind of communication becomes performative without any action.
Apple Music's global editorial head of hip-hop and R&B, Ebro Darden, believes that true change must come from corporations taking action and asking themselves those uncomfortable questions. He stated, "Look at your corporation in the mirror and say, 'Have we actually done things that can change the Black community, like providing jobs? In what ways can our corporation participate in that economic change that needs to take place in American society?"
While corporations are so worried about making a statement, afraid to step on the toes of their clients, the community is begging for action, for some kind of sign of solidarity – something beyond a black box and hashtag on Instagram.
Of course, there is a generational divide between these ideals. According to the survey conducted by Morning Consult, about 73% of Generation Z and Millennials stated that they view brands that support protestors on social media more favorably. Only about 39% of Generation X and Baby Boomers stated the same.
However, half of all adults said that donations to social justice groups increase brand favorability in their eyes. For example, YouTube pledged to donate $1 million to social justice causes after George Floyd's death. Other types of financial support, such as supporting small businesses that were impacted by looting or donating to community cleanup efforts, have also had a high amount of support and favorability.
Even just some form of support increases favorability from consumers and makes them feel heard. When Spotify added its #BlackLivesMatter playlist, its stock price rose by nearly 4% in a single day when the playlist drew in almost 6 million users on June 2nd. This was a 1,000% increase in subscribers to a playlist in one day.
Despite these calls to action and despite consumers demanding some form of recognition, protests are slowly leaving national news and social media. However, that does not mean they've stopped, nor does it mean they are any less important than they were when they started in May. We should not let them get by with silence. We cannot let these victims' names go unspoken.
Black artist, Baby Rose, stated it perfectly to Yahoo! News, "At this point, they're trying to make it seem as if the first is dying down and this is just a moment in time. But truth be told… this is a revolution and an awakening in the minds of all people."
This is not a moment.
This is a movement.
#BlackLivesMatter.
Is that so hard to say?
If your company is struggling to address social change, please reach out to our team of marketing and public relations specialists for assistance.
Resources
Collins, B. (2020). Black lives matter: Why are so many brands silent? Retrieved July 10, 2020, from https://www.marketingsociety.com/blog-post/black-lives-matter-why-are-so-many-brands-silent
Dahir, I. (2020, June 10). Black Influencers Are Calling Out Popular Brands For Failing To Address The Deaths Of Unarmed Black People At The Hands Of The Police. Retrieved July 10, 2020, from https://www.buzzfeednews.com/article/ikrd/black-influencers-are-calling-out-popular-brands-for
Meyers, A. (2020, June 02). Brands Are Speaking Out on Black Lives Matter. How Are Consumers Going to Respond? Retrieved July 10, 2020, from https://morningconsult.com/2020/06/02/brands-black-lives-matter-response-poll/
Nelson, K., Jr. (2020, July 3). Why is Corporate America Saying 'Black Lives Matter' Now? Retrieved July 10, 2020, from https://sports.yahoo.com/why-corporate-america-saying-black-150000219.html?src=rss
Pathak, S. (2016, July 12). 'Wrong side of history': Brands remain (mostly) silent on #BlackLivesMatter. Retrieved July 10, 2020, from https://digiday.com/marketing/wrong-side-history-brands-remain-mostly-silent-blacklivesmatter/