Best 5 Royalty-Free Music Sites in 2020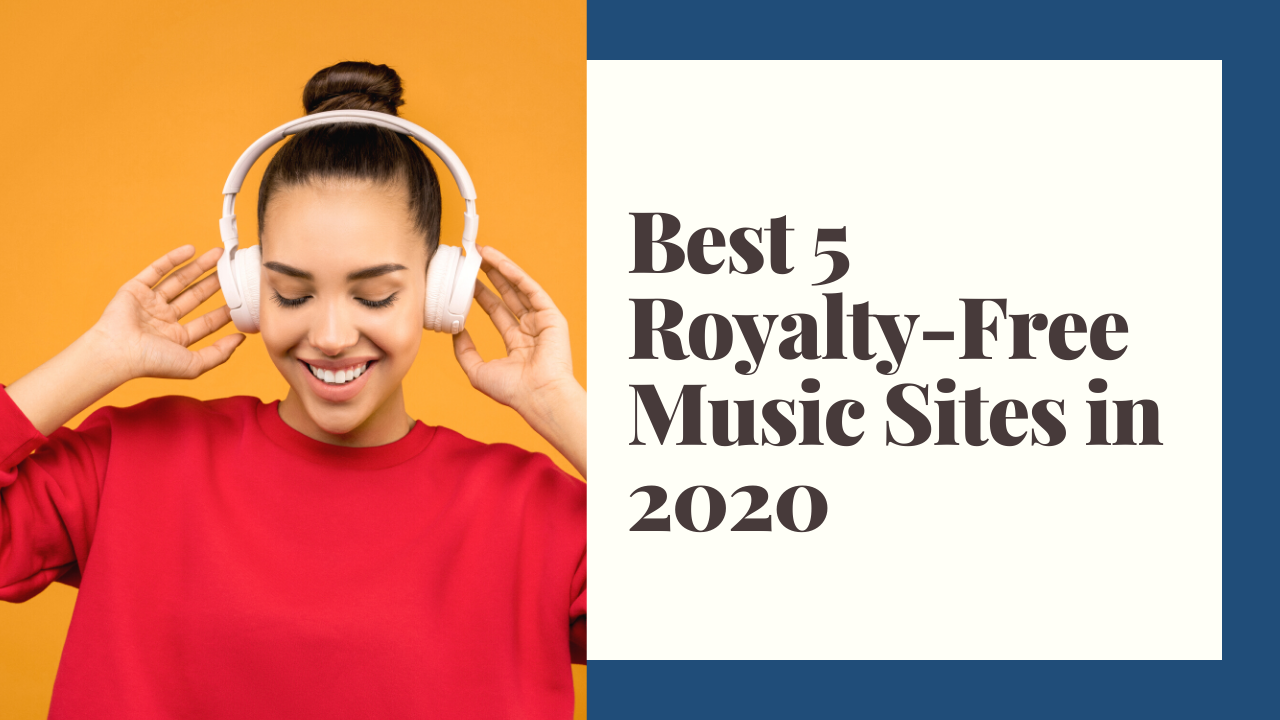 There are few worse things in the world than that moment when you post that new video you've been so excited to share on social media, and Facebook/Instagram rejects it because that jazzy music you thought would fit so well into your content belongs to somebody else.
Copyright can be a tricky thing. You can quickly find yourself ankle-deep in copyright infringement because you found a piece of music you wanted to include in your video, but you absolutely did not have the rights to use it. In our rapidly changing digital world, the right sound can either make or break your visual content. But, how can you get around using the most popular music hits if you can't afford to buy the rights to it?
That's where royalty-free music comes in. Unless you want to pay big bucks to a music publishing giant after they find out you used their song without permission, you'll have to do a bit of research. Luckily for everybody, there are plenty of places where it's easy to find super interesting music to perfectly fit the visual content you're putting out into the world.
But wait, what is royalty-free music?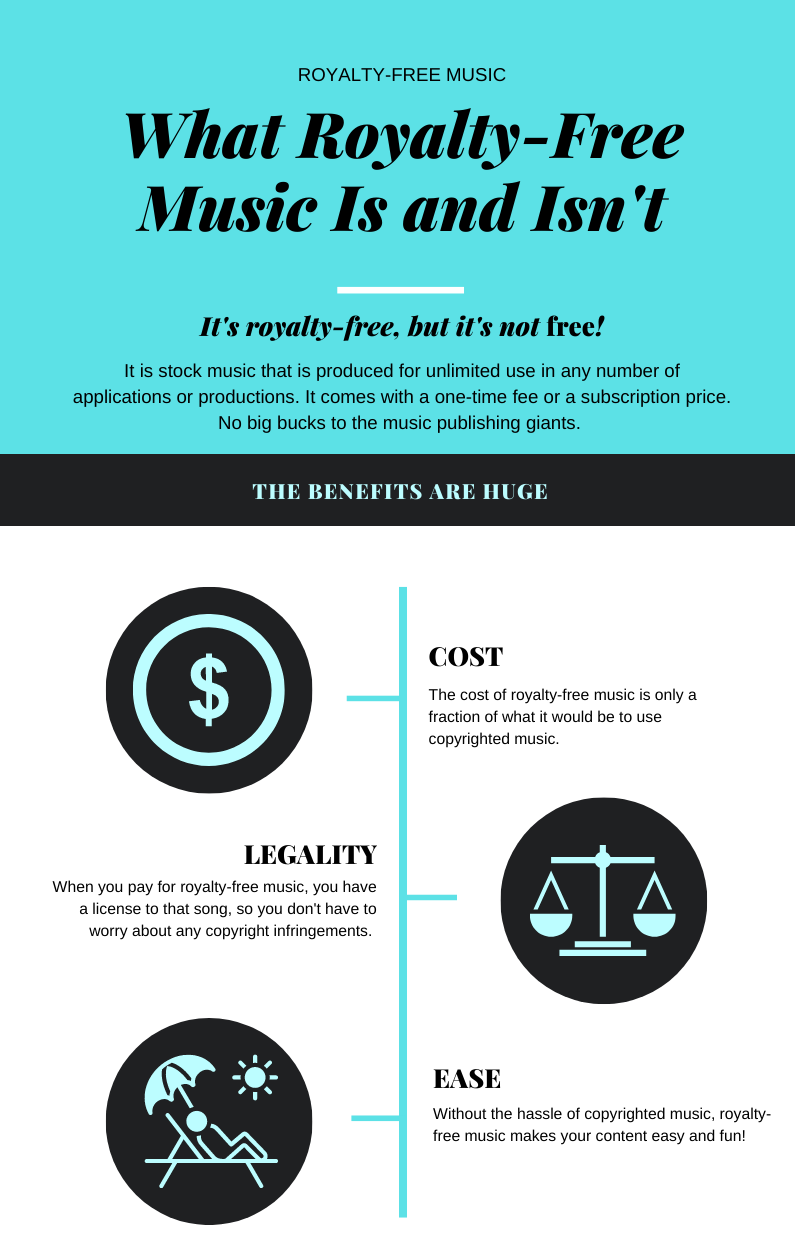 So where can you find royalty-free music? Well, let's take a look at just a few of our favorite websites to choose from: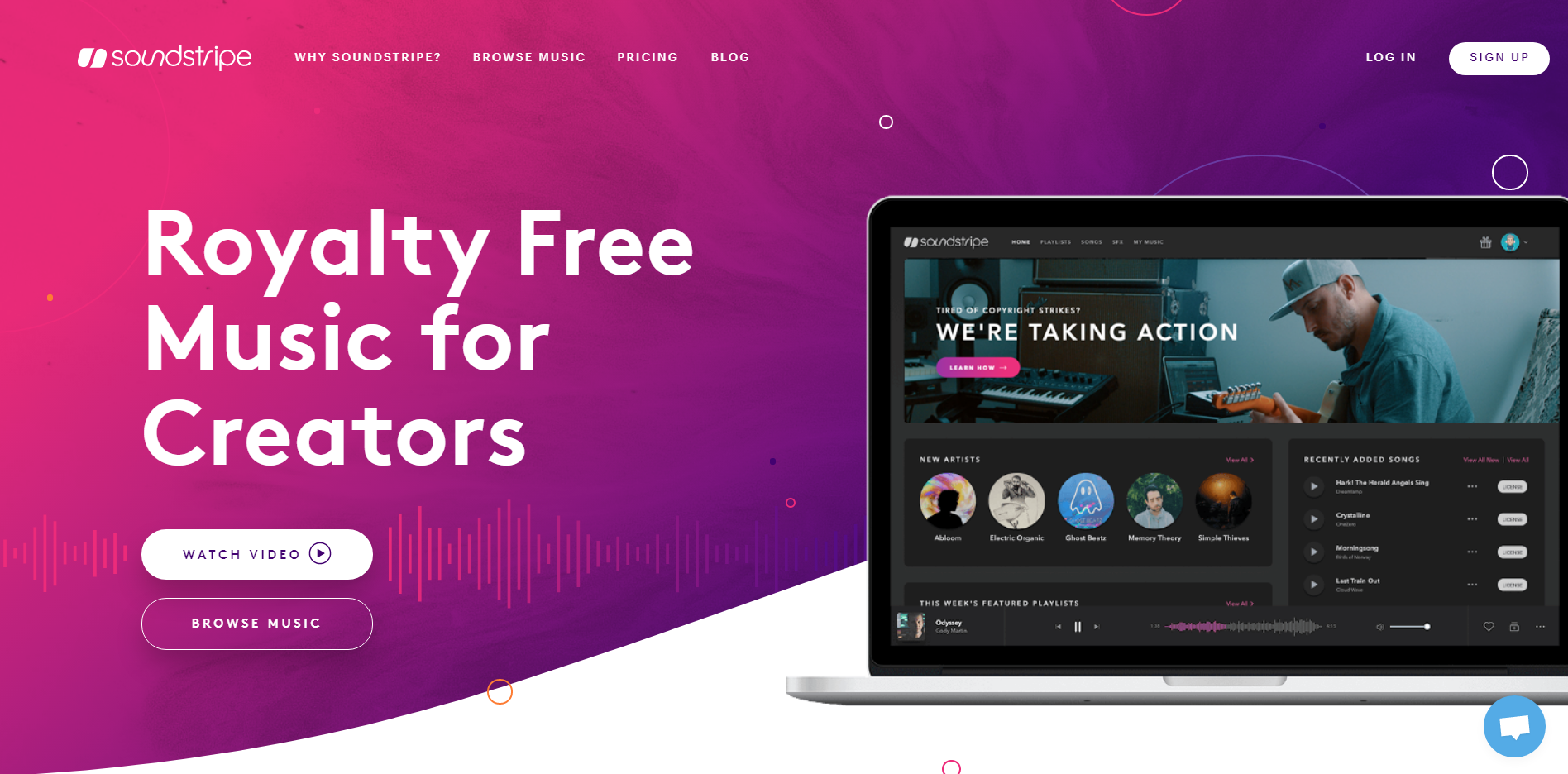 Rather than being a means to buy single license tracks, Soundstripe is a subscription service. What that essentially means is that when you pay for a membership, you gain access to unlimited licenses from their hand-picked music collection. If you've ever browsed through the playlists on Spotify, then navigating Soundstripe should be a piece of cake. Soundstripe's standard unlimited membership starts at $135 a year, or $15 a month. They also offer business and premium plans.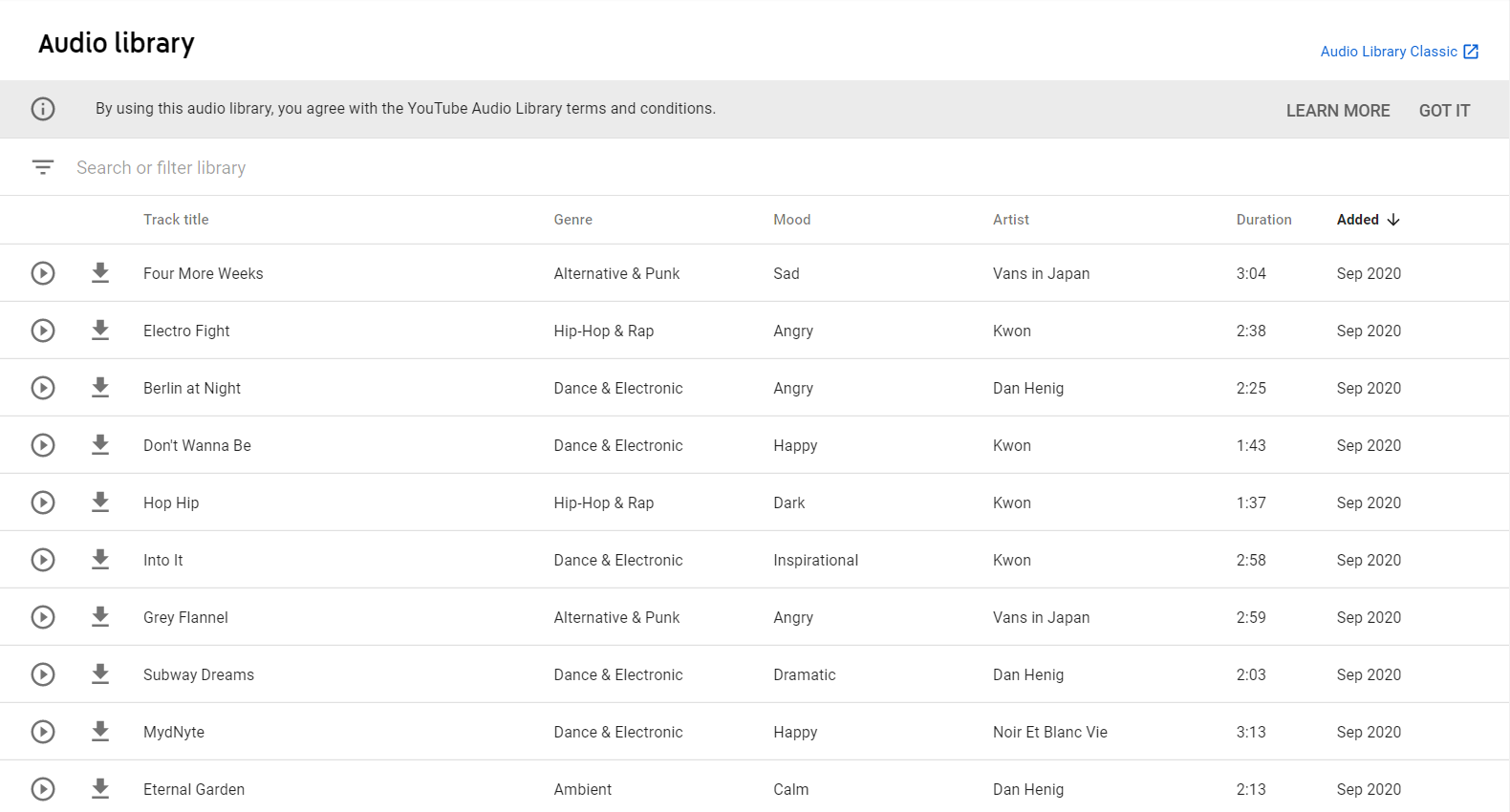 As expected from a video giant like YouTube, this pretty much does what it says on the tin. On YouTube Audio Library, you can find plenty of free (yes, free!) tracks and sound effects. This resource is a goldmine if you're trying to produce a short YouTube video and you're on a tight budget. Songs are grouped by genre, mood, instrument, duration, and attribution requirements; you might have to search a little deeper to find exactly what you're looking for, but as far as deals go, this multi-billion dollar multinational company is offering up a pretty sweet one.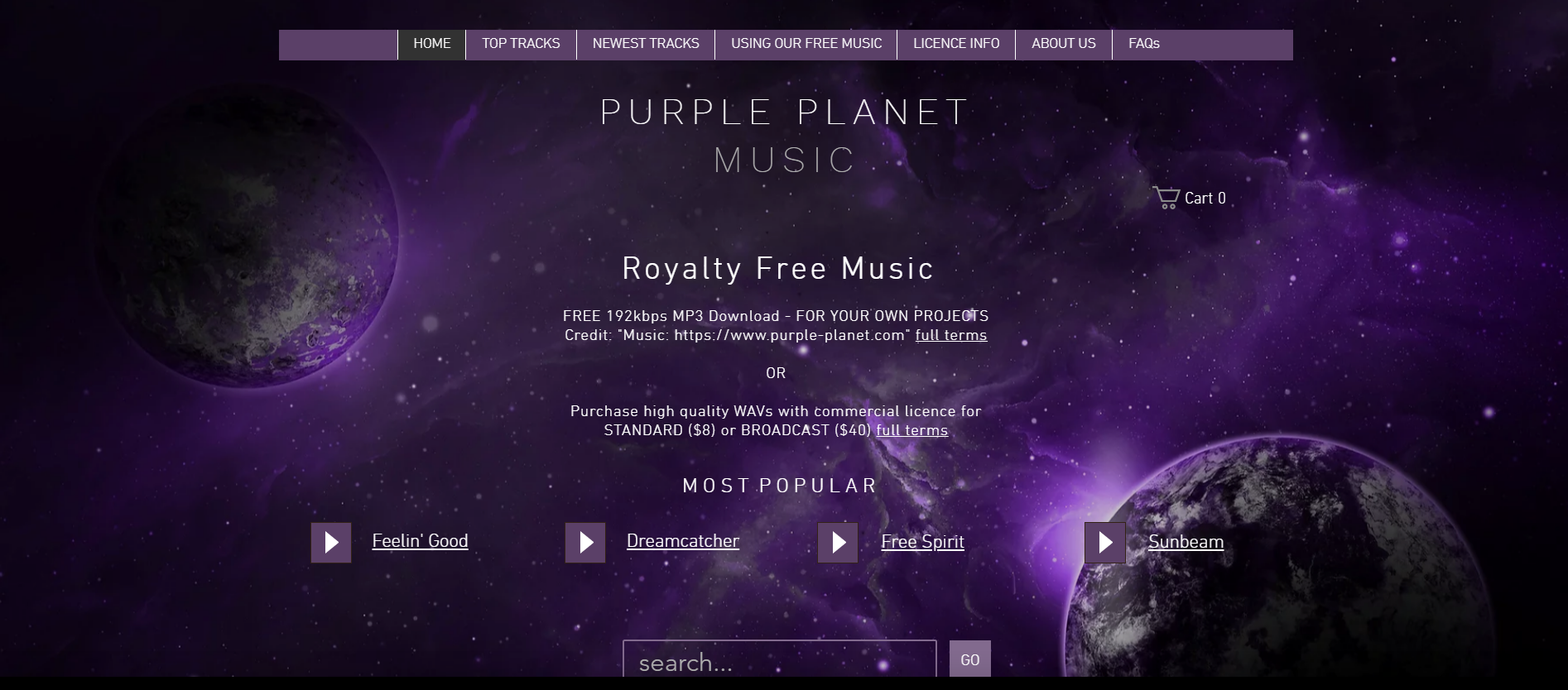 As the name suggests, Purple Planet is indeed very purple and resembles a planetarium. Rather than dividing their music into genres, they divide it into how the music sounds or how it makes you feel, so instead of getting your standard pop, rock, or indie, you'll get creepy, active, or relaxing instead. Their selection of free downloads isn't exactly out of this world, but it is free for small commercial projects like YouTube videos as long as you credit appropriately. If you'd prefer to buy a high-quality WAV file for, say, a game or a short film, you can buy a standard license for as little as $5 or an unlimited license for $40. It's a great option on a budget!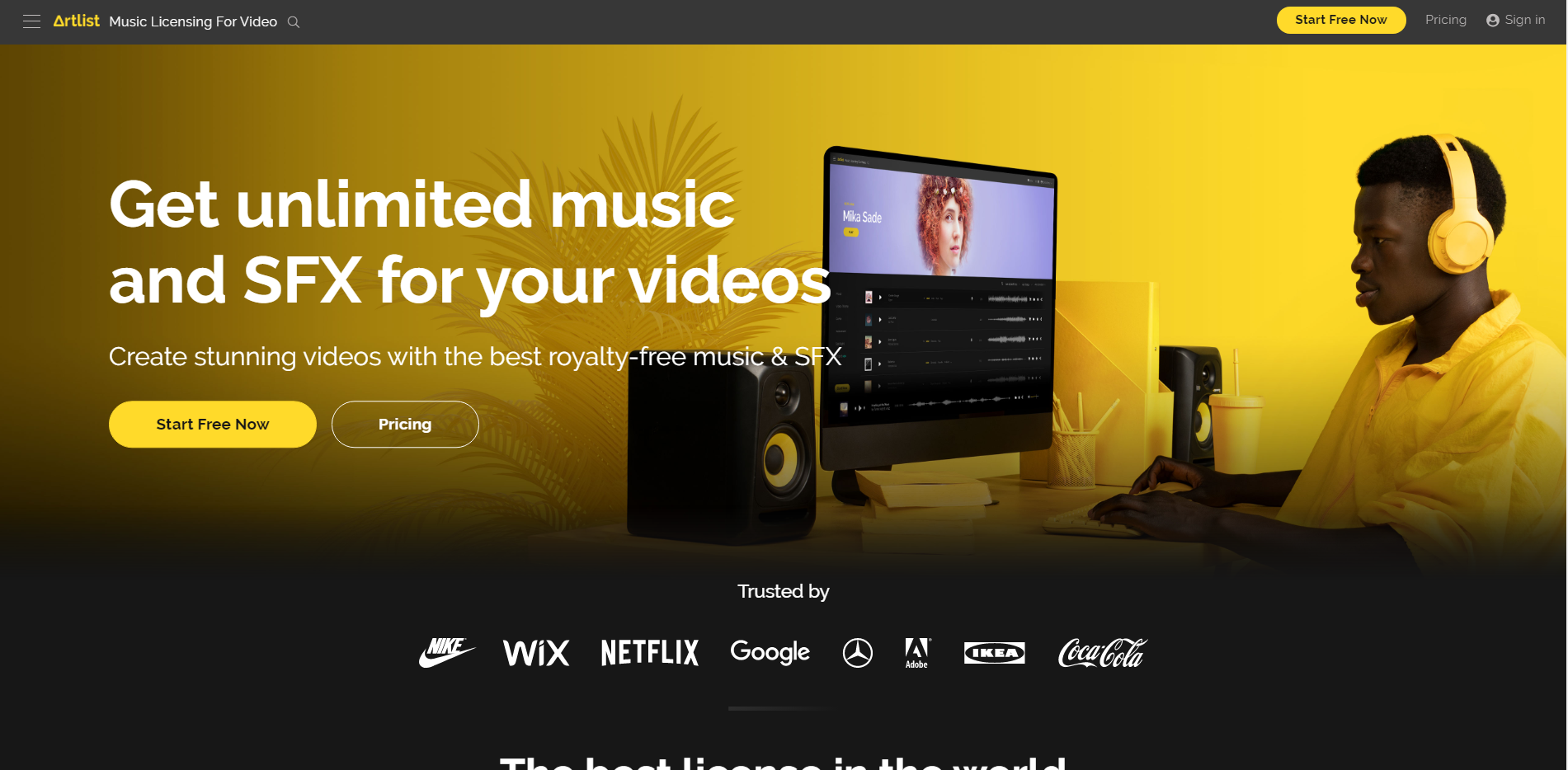 Just as its name suggests, this truly is an extensive list of artsy tracks. This slick and professional looking website effortlessly fuses a highly artistic aesthetic with an extensive list of cool indie tracks for you to choose from. Artlist offers super easy navigation that allows you to delve into the works of fresh new artists based on the mood, video theme, or genre that you're looking for; you can also pick out songs based on the duration of your video or the tempo you'd prefer. Their most popular plan starts at $199 a year for an unlimited license, giving you access to their full catalog, unlimited downloads, lifetime use for any project – including commercial – and all of their songs are pre-checked for YouTube monetization. Sounds like a pretty sweet deal to us!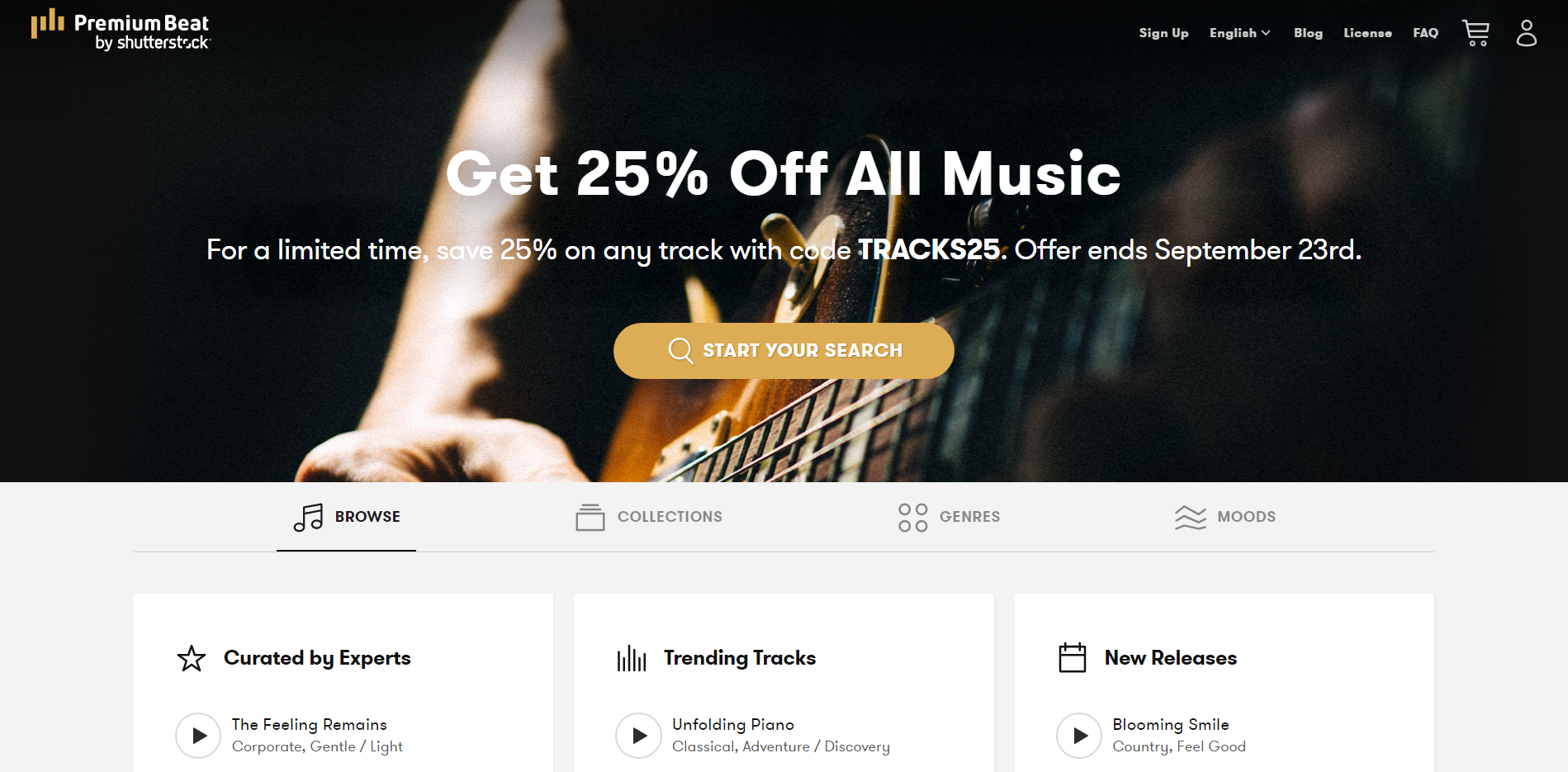 With easy navigation and curated sound, PremiumBeat is basically the musical subsidiary to the global image library, Shutterstock. Their "curated by music experts" library, filled to the brim with royalty-free music, promises to provide you with that polished feel you'd only usually get from big production houses. All tracks are exclusive and cleared for copyright before making it to the screen. What I like most about this particular website is that it remains clutter-free, not bursting with information, and you've got the backing of Shutterstock so you can rest assured that you're dealing with a reputable, high-quality brand. Tracks cost $49 for a standard non-commercial, web-based license or $199 for a premium license that covers revenue-generated content.
Without royalty-free music, it's incredibly easy to find yourself in some serious legal trouble after using the wrong sound that you didn't have the rights to. So, with lots to think about and lots to look at (or listen to), make sure you set aside some time and budget to find the right, legal music for your project. Explore these sites to your heart's content, because the right music really can enhance any visual content you put out in the world.
If you'd like more help producing video content with royalty-free music, click below to learn more about B-EZ's video production services!
{{cta('666a66f8-5019-4852-ad8d-4bc262479539')}}